From small offices to spacious warehouses, we've got your business covered.
Whatever commercial electrical services your business is after, we can cater for you and your needs.
Some of the commercial services we offer include:
Lighting design & installation
New commercial buildings
Office fitouts
Power saving
Restaurant fitouts
Retail shop fitouts
Security systems
Switchboards
Three phase outlets
Warehouse electrical work
Workshop wiring
Don't see what you're after? Simply contact our expert commercial electricians with your project idea and we'll tell you how we can help you.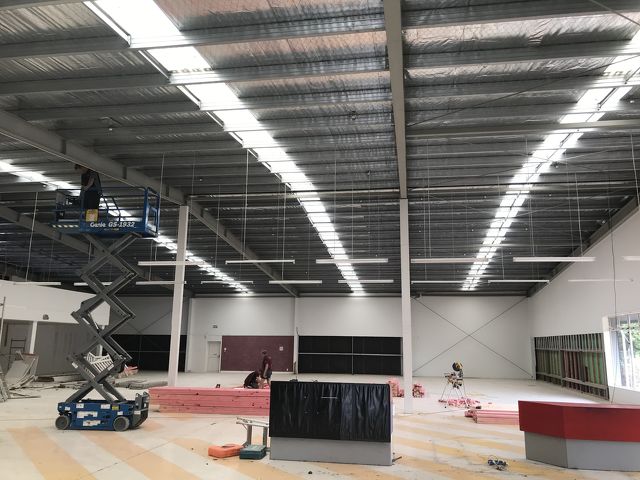 Designing Professional Lighting for Your Store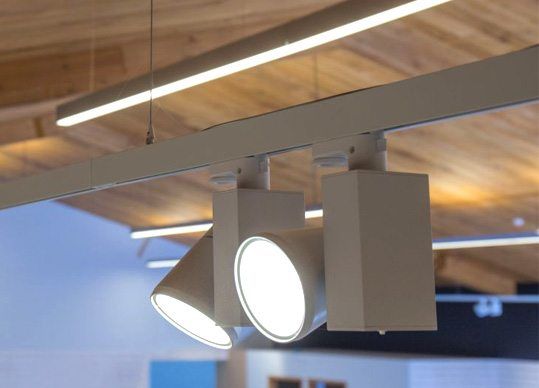 From dimly lit bars to energetically lit gyms, it's easy to see how lighting sets the mood. Whether you run a restaurant or a retail store, improving your lighting could make a world of difference to your bottom line.

Lighting needs to be just right. The right lighting will highlight products or set a mood in a restaurant.
Some of the services we offer to stores include:
Carpark lighting
Installing or fixing neon signs
Fixing fluorescent lights
Replacing high bay lighting with energy efficient lighting
Security lighting
Sign lighting
Testing emergency lighting systems
The right lighting improves employee productivity.
To make sure your employees can work to the best of their ability, you need to give them a superb working environment. This includes a well-lit office space.
The right lighting means workers on computers don't strain their eyes and lose focus. Workers in factories will be less likely to make mistakes as they can focus better. Don't try cut costs by using the cheapest lighting on the market – this can cause huge losses in productivity.
Alternatively, your electricity bill may be strikingly higher than it could be with energy inefficient bulbs. Cheap lighting often costs more than energy efficient lighting initially, due to cheaper materials. However, over the long-run, energy efficient lighting can cut your expenses.
"Super-fast friendly service. Very knowledgeable and willing to go the extra mile if required"
- Greg Mitchell
"Brad is a lovely guy who did excellent work with superb customer service. I am very pleased and highly recommend his company."
- Mandy Bradshaw
"Thank you for the entire service. Done without concern and with a great attitude from the team. Very professional and easy to engage you and your staff. I am happy with the great customer service I received. Much appreciated!"
- Karyn Davis