Our electricians work with building companies throughout Hamilton and the greater Waikato to offer all new home electrical work from the design stage to the finished product – you can rely on us to get the job done right.

Our electricians can help with any of the following for new houses, and more:
Builder's temporary electrical supply
New home wiring and fit outs
Home lighting
Outdoor / garden lighting
Security systems
SmartVent ventilation services
Heat transfer systems
TV and network cabling
Appliance installations
New homes need an array of electrical services including being connected to the grid etc. We have a specialist team who can arrange all the necessary services to get the project done right from the start to the finish.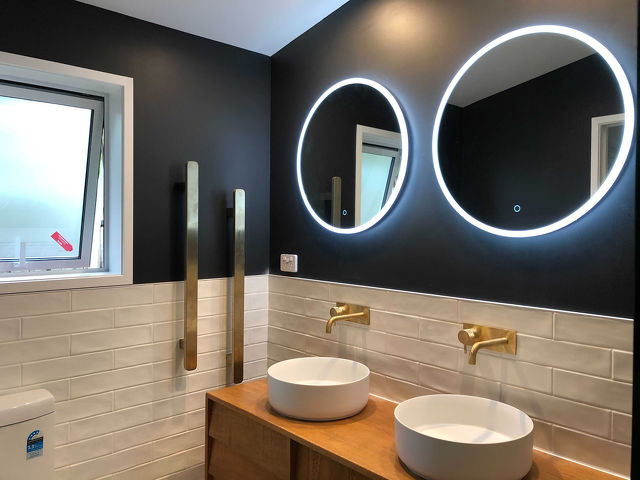 "The best service you will ever find. Brad turned up on the day I rang to do a quote and had it in my email by that night. Three days later his team was doing the work. They did it without fuss. The electrician was very good with the apprentice and gave him guidance and support. They cleaned up and did everything we asked even though it changes slightly into the job and they never batted an eyelid. We have much more jobs for them and highly recommend them to anyone."
- Jane Healy
"The team at Leading Edge Electrical is quick, efficient and offers excellent customer service. Will use their services again"
- Nathan Chase