SmartVent Home Ventilation Systems
Tired of condensation on your windows?
The average New Zealand house can produce up to eight litres of moisture every day from cooking, cleaning, washing and a number of other daily living activities. This causes condensation, dampness, and can lead to mould and health problems.
The best way to deal with condensation is by installing a good ventilation system – like SmartVent.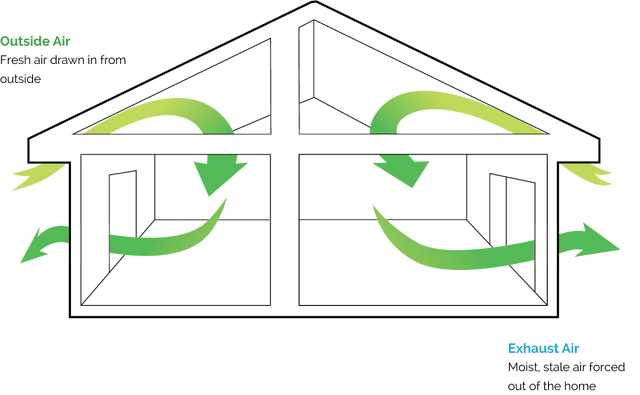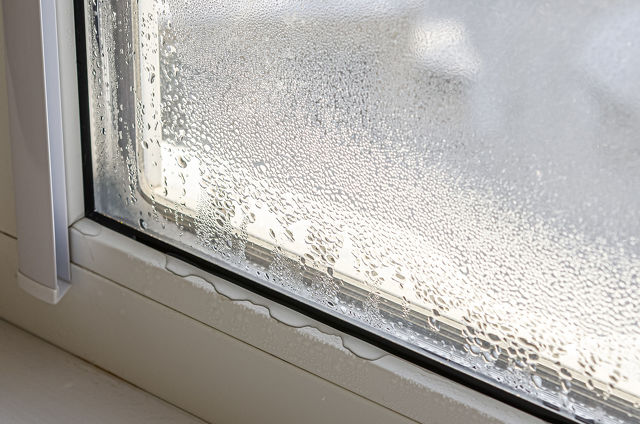 What causes condensation?
Things we do daily create moisture in the air. The biggest culprit is cooking, where an average of 3 litres of steam is released per day. Moisture also comes from other activities including washing clothes, showers and doing the dishes.
But did you know moisture also comes just from living in a house? Breathing releases moisture into the air. Pot plants also let out moisture, depending on how much you feed them. In short, there's no way to prevent moisture in the air. All you can do is ventilate it properly to keep your home healthy.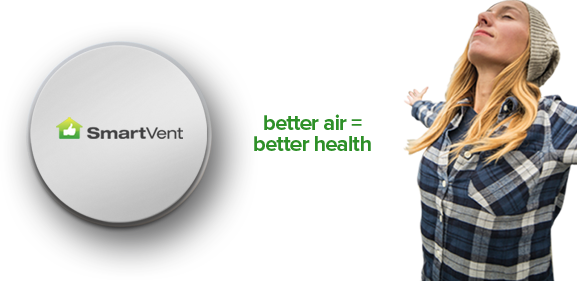 How a SmartVent system can help you...

We trust SmartVent's systems because they use industry leading technology. They also offer a 5 year warranty – that's a system we can trust!
The three home ventilation systems SmartVent offers include SmartVent Positive Pressure, SmartVent Evolve and Synergy Energy Recovery. Ask our friendly experts about what system would work best in your home.
There are two places fresh air can be drawn into your home from: outside or the warmer, drier part of your roof. This system constantly forces out stale air and cycles your home with fresh, dry air.
For more information and the full range, visit SmartVent's website.
"We recently purchased a SmartVent system. After meeting with Brad to discuss our options we had our system installed by his friendly team only a few days later. It is easily the best decision we have made for our home. The results were instant, the very next morning our condensation had disappeared completely and the air in the house is definitely fresher and drier. We are so happy with our SmartVent system and would highly recommend it."
- Kevin and Kelly Oakes
"We got a SmartVent system installed 3 months ago and it's one of the best things we have done to the house. Before installation, we had so much condensation that the windowsills would swell from the amount of water that ran off the windows, but the next day after it got installed, there was NONE. The house is so much drier now. Highly recommend getting one of these systems from Brad at Leading Edge. Only wish we would have done so sooner!"
- Gemma Whitten
"SmartVent is actually a lot smarter than I thought and the controller gives full functionality. I can control it with my tablet and that's exactly how I wanted it to be. So I take back what I said about it being a bit clunky. It's actually pretty good. Also thanks for the good service your guys provide – top notch!
"Cheers"
- Steve Ryan
"These guys are amazing. Very prompt with any of my queries and come to solve my problems asap.
"Have had my smart vent installed by them, and they've come to change my filter and make sure everything is up and running as needed. A++ their team are super friendly too."
- Monica Carruthers, 2022