Heat Transfer by SmartVent
There's nothing quite like being indoors on a cold winter day and sitting in front of the fireplace or enjoying the warmth of the heat pump. But what happens when you need to go to the bathroom or the bedroom? Your lounge maybe warm, but the rest of your home is still cold!
What you need is a heat transfer system that centralises the temperature in your home.
Heat transfer systems are specifically designed to use excess heat and make your entire house warmer by dispersion of heat from the warmest parts to the coldest parts of your home.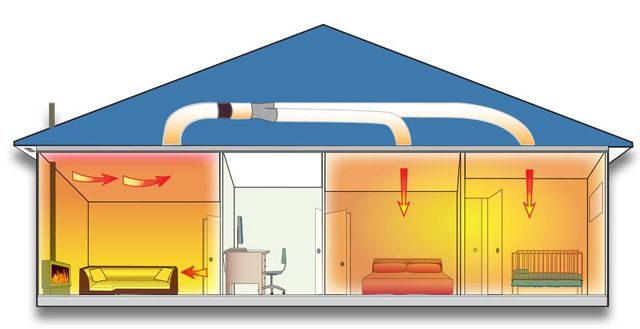 How does a Heat Transfer System work?
Heat transfer systems work in a three-step process:
STEP 1: When there is excess heat in your lounge, from say the fireplace or a heat pump, it travels up to the ceiling and gets trapped. This excess heat can reach as high as 30-35° C. However, this excess heat is incapable of reaching the colder parts of your home on its own.
STEP 2: A heat transfer system draws the excess heat from the ceiling using a high-quality fan and spreads it to the rest of the house. This is done with an insulated ducting system.
STEP 3: The warm air is re-circulated back to the lounge from the bedroom through air-movement, making it warmer and drier. Breathing in healthier and fresher air
We tend to keep windows and doors closed during cold winter evening and the air that is circulated within the house is not always fresh.
Heat transfer systems circulates the air which reduces mould and mildew, keeping the air in your home healthier.

The quietest heat transfer system on the market
The Heat Transfer systems we use are the only systems on the market to include acoustic insulated ducting. This ducting achieves maximum heat transfer while making minimal noise. In fact, HeatTrans systems are so quiet their considered to be at "whisper quiet" level.


Features of Heat Transfer Systems
Automated Temperature Control
The thermostat controller of your heat transfer system allows you to control the temperature settings in your home with an automated touch screen technology.
The screen displays the temperature in the heat source room and controls the fan speed in sync with your desired temperature. You can set the timer function to switch it off as you like.
With an additional Summer Vent extension, you can control temperature in warmer weather too.
Optimum Fans
The fans used in the heat transfer system delivers optimum air flow and pressure levels, and utilises almost as little electricity as a light bulb, between 27W-85W, to function.
Adjustable Diffusers
The diffusers in this system can be adjusted to balance the airflow in every room. You can do this by turning off the centre section of the diffuser which can allow more or less air into a room.
A diffuser can be closed off when a room is not in use with a simple twist.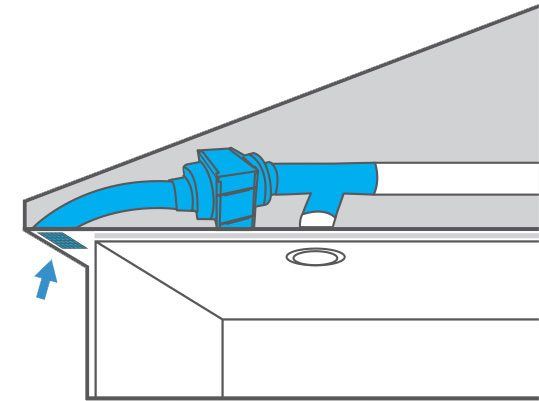 Keep your home cooler in summer
Love how cosy your Heat Transfer system keeps your home in winter? Try using it to cool your home in Hamilton summers with a Summer-Vent Extension Kit. This kit draws cool, fresh air into the home to keep all rooms comfortable.
How to make the most out of your heat transfer system
Heat transfer systems are great for keeping your home at a comfortable temperature all year-round. However, to make sure the heat being transferred around your home is healthy, you should also consider a home ventilation system.
Ventilation services remove any condensation caused by transferring excess heat throughout your home. They keep your home safe and your air fresh. Learn more about our full ventilation services here.